Columbus Public Library
3000 Macon Rd
Columbus, Georgia 31906
Phone: 706-243-2669
Mon. - Thurs. 10 am - 8 pm
Fri. - Sat. 10 am  - 6 pm
Sun. 1:30 pm - 6pm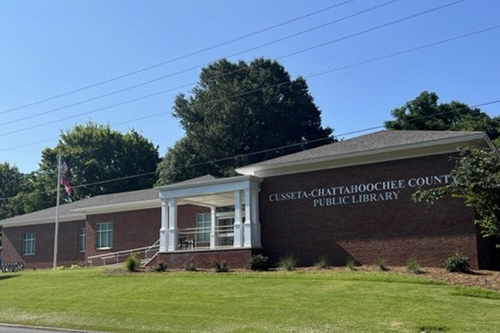 Cusseta-Chattahoochee Public Library
262 Broad Street
Cusseta, Georgia 31805
Phone: 706-989-3700
Mon. - Tues. 10 am - 1 pm; 1:30 pm - 6 pm
Wed. Closed
Thurs. 10 am - 1 pm; 1:30 pm - 6 pm
Friday 10 am - 1 pm; 1:30 pm - 4 pm
Saturday 10 am - 2 pm
Sunday Closed
Marion County Public Library
123 East 5th Avenue
Buena Vista, Georgia 31803
Phone: 229-649-6385
Mon. -  Wed. 10 am - 12:30 pm; 1 pm-5:30 pm
Thurs. Closed
Fri. 10 am - 12:30 pm; 1 pm - 5:30 pm
Sat. 10 am - 2:00 pm
Sun. Closed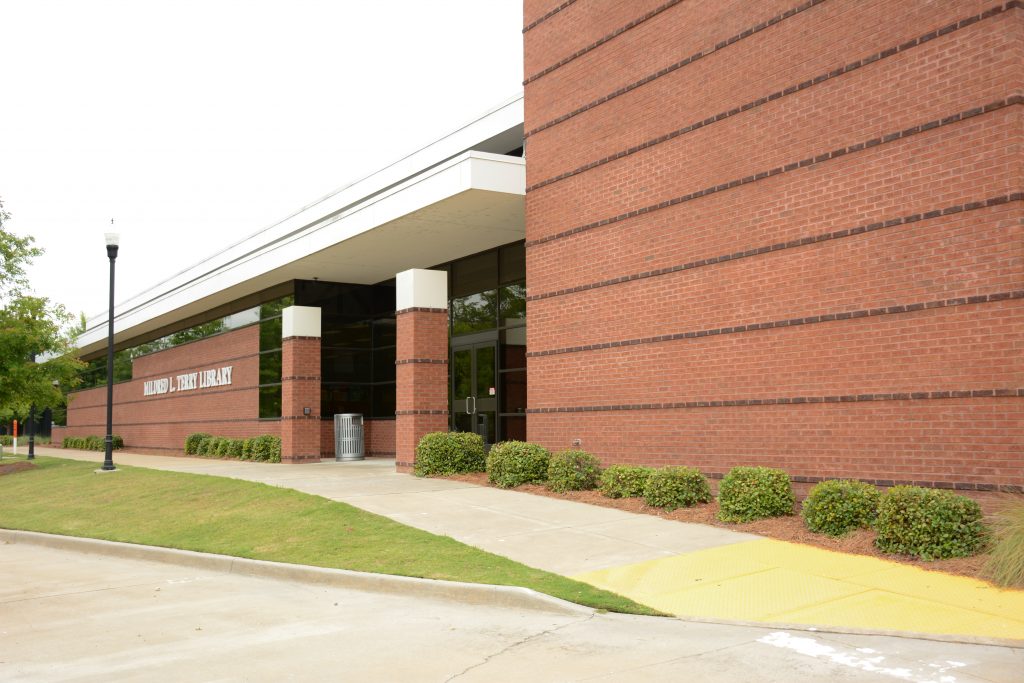 Mildred L. Terry Public Library
640 Veterans Parkway
Columbus, Georgia 31901
Phone: 706-243-2782
 
Mon. 10 am - 6 pm
Tues. 10 am - 8 pm
Wed.  10 am - 6 pm
Thurs. 10 am - 6 pm 
Fri. 10 am-6 pm 
Sat. 10 am - 6 pm 
Sun. Closed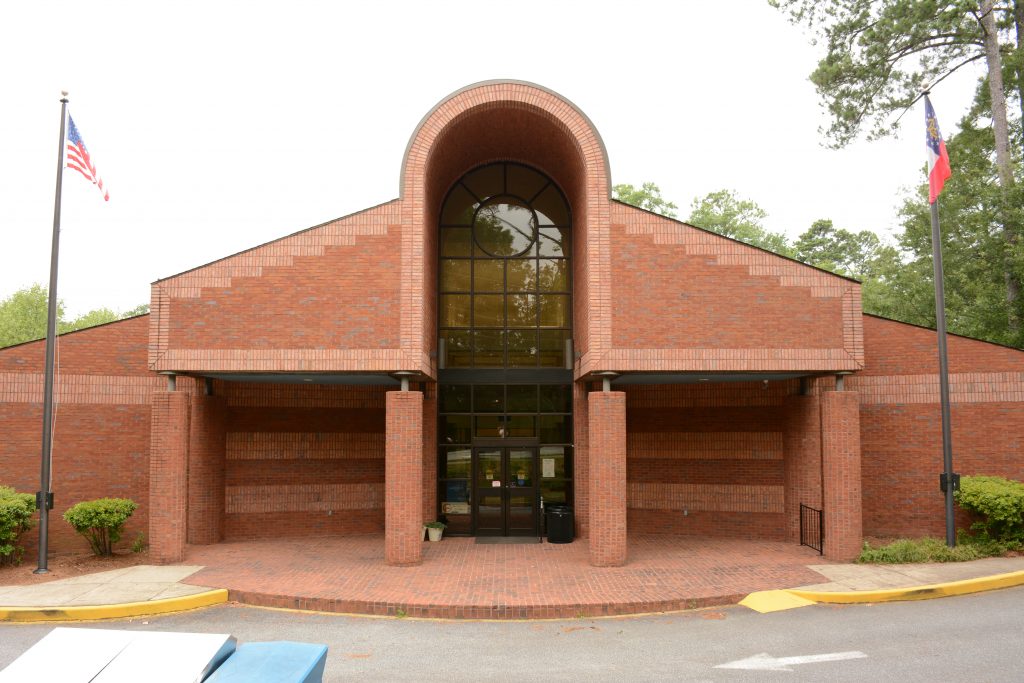 North Columbus Public Library
5689 Armour Road
Columbus, Georgia 31909
Phone: 706-748-2855

Mon. - Wed. 10 am - 6 pm
Thurs.10 am - 8 pm
Fri. Sat. 10 am - 6 pm
Sun. Closed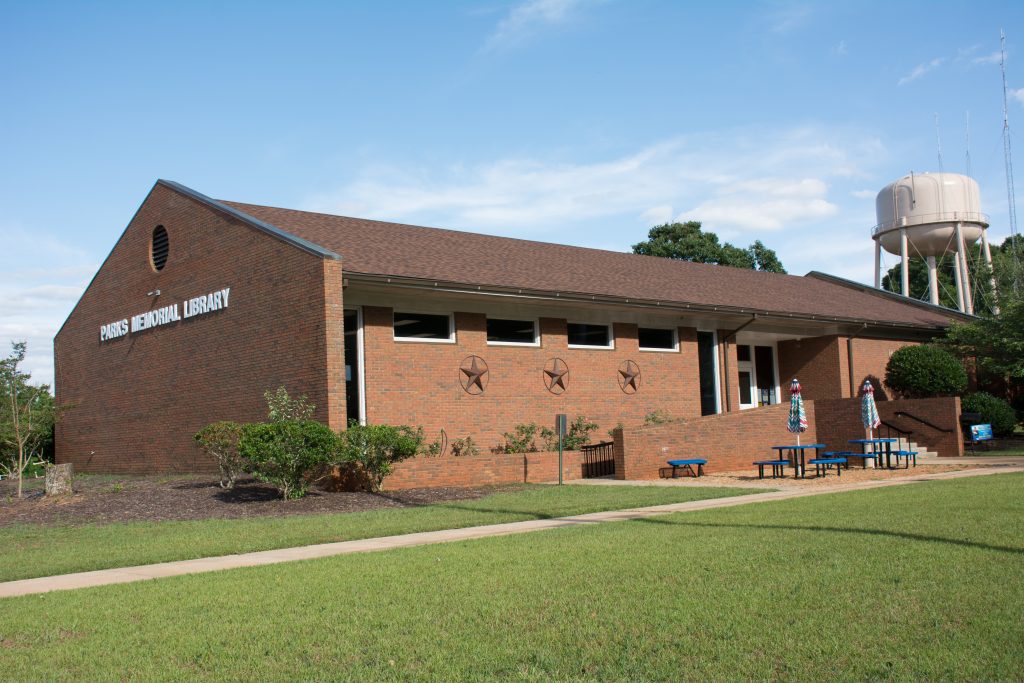 Parks Memorial Public Library
890 Wall Street
Richland, Georgia 31825

Phone: 229-887-2103
Mon. - Wed. 9:30 am - 5:30 pm
Thurs. 9:30 am - 1:30 pm
Fri. Closed
Sat. 9:30 am - 1:30 pm
Sun. Closed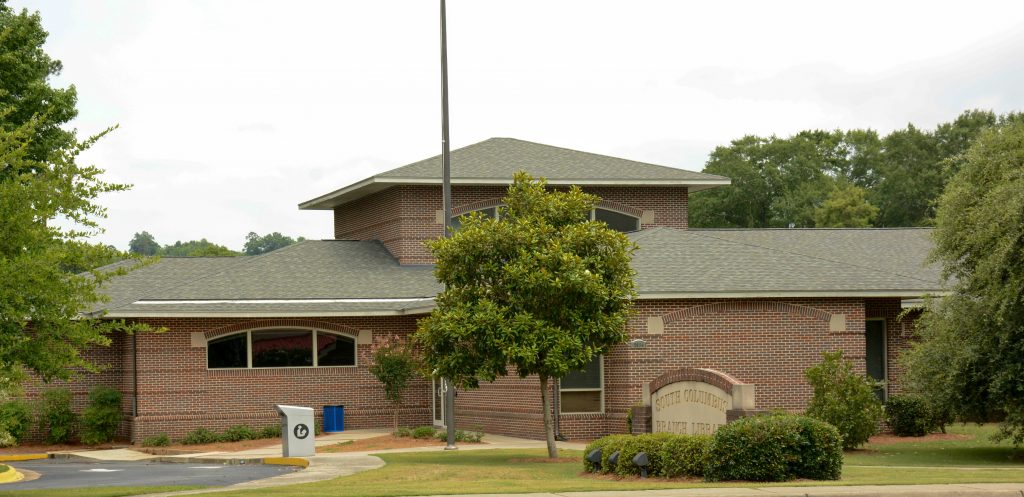 South Columbus Public Library
Temporary Location
1973 Torch Hill Road (Our Lady of Lourdes campus)
Columbus, Georgia 31903
Phone: 706-683-8805
Mon. - Tues. 10:00 am - 6:00 pm
Wed. 10:00 am - 8:00 pm
Thurs. - Sat. 10:00 am - 6:00 pm
Sun. Closed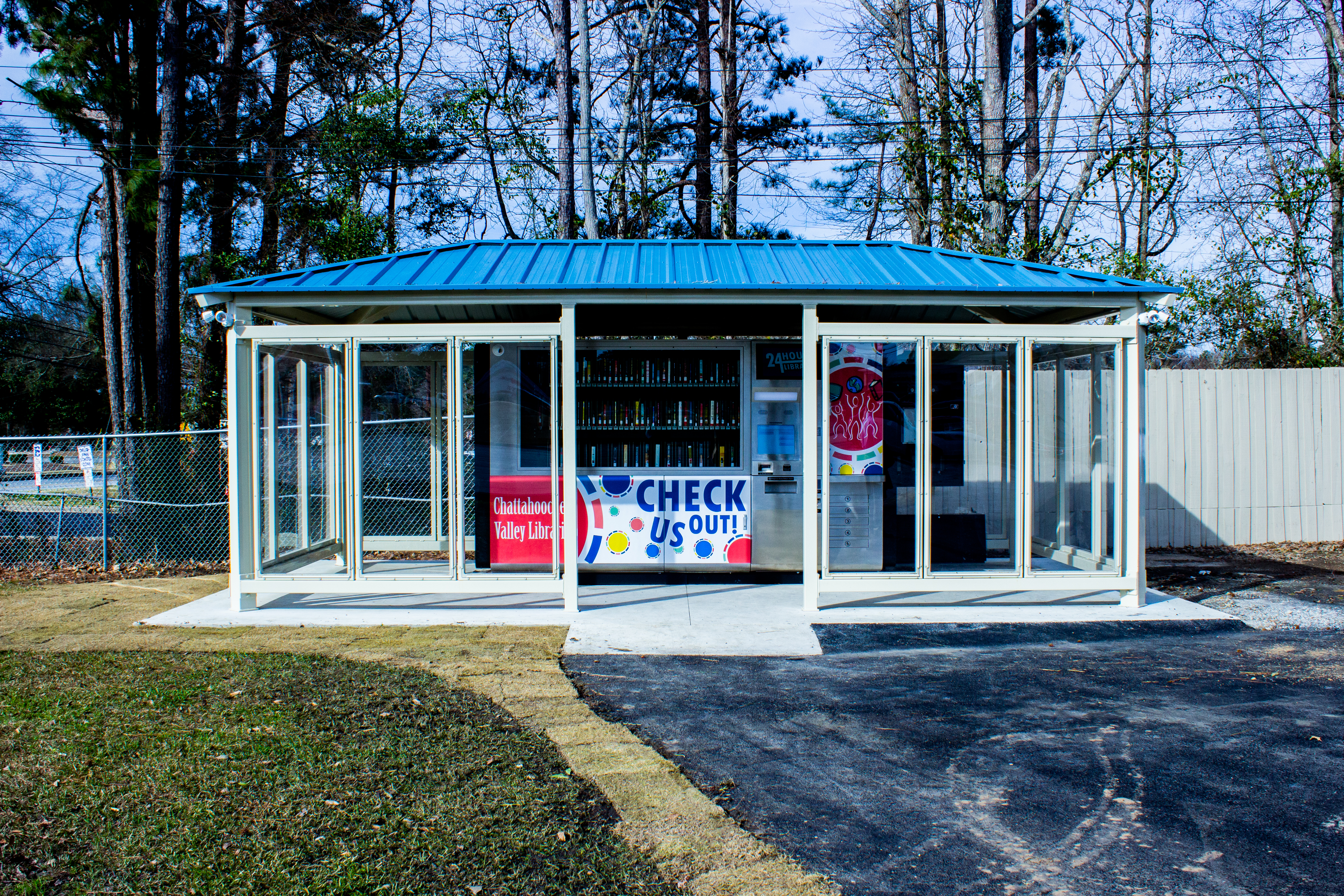 24-Hour Libraries
24-hour libraries are serviced by staff 6 days a week
Items belonging to the 24-hour library locations are not eligible for holds or renewals
Serves as a holds pick up or materials return location.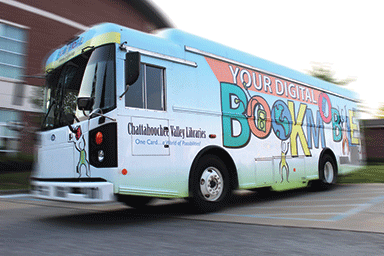 Digital Bookmobile
The Chattahoochee Valley Libraries' Digital Bookmobile was funded by a grant from the John S. and James L. Knight Foundation.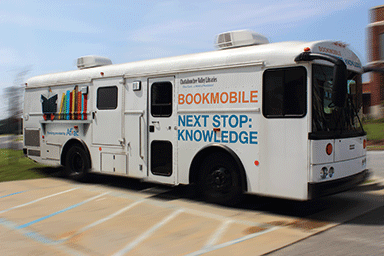 Muscogee County Bookmobile
For more information, please call Columbus Public Library at 706-243-2678.