Resources

View streaming world-class documentaries, award-winning educational films, and instructional videos.
View Resource
More Details
Brainfuse offers live tutoring, live assistance with the FAFSA (Free Application for Federal Student Aid), skills building, foreign language lab, writing lab with live writing assistance, a test center offering practice quizzes for standardized tests, and much more.
View Resource
More Details

GALILEO (GeorgiA LIbrary LEarning Online) is an online library portal to authoritative, subscription-only information that isn't available through free search engines or Web directories.
View Resource
More Details
Job and Career Accelerator

Resources and guidance for career exploration and job searching, including current job listings, tips for job interviews, and guides for creating professional resumes and cover letters. 
View Resource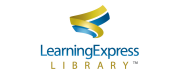 Offers practice tests for GED, ASVAB, and school entrance exams as well as writing and other skill-building courses. 
View Resource

Teachers and parents can enjoy unlimited access to 53,000+ worksheets, crafts, forms, songs, games, graphic organizers, patterns, clip art, and lesson plans for grades Pre-K to 6.
View Resource