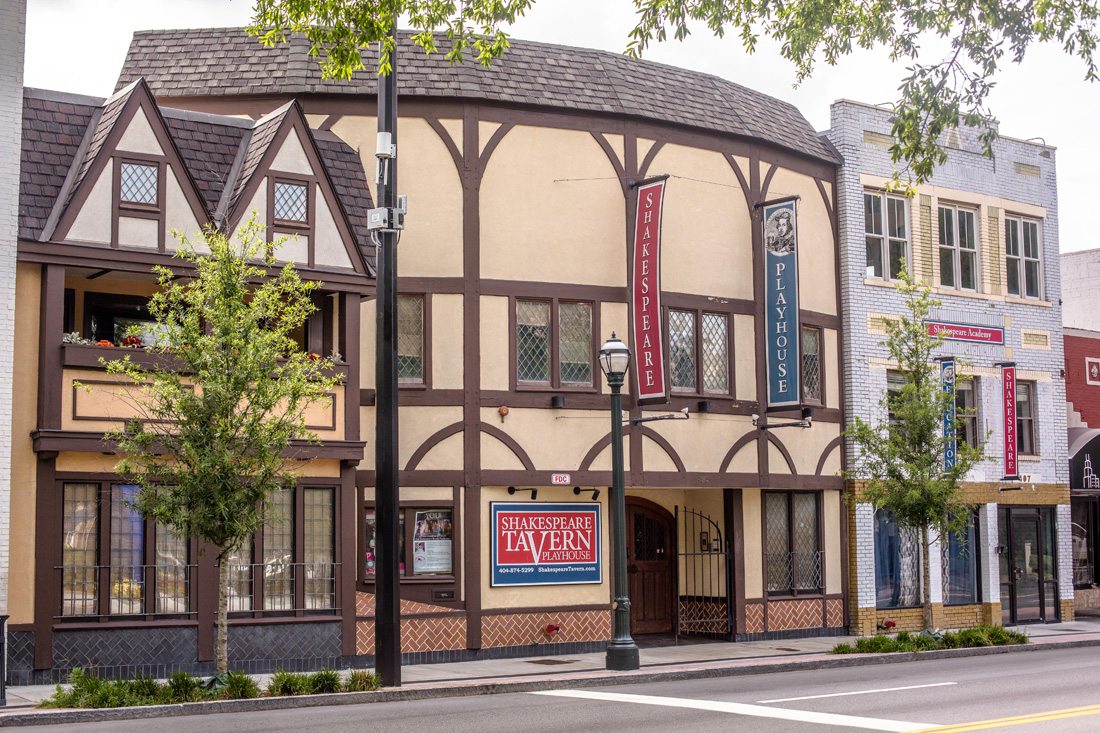 Enjoy a Shakespearean play in the heart of downtown Atlanta, free with your Library card.  
More Information
SHAKESPEARE TAVERN® PLAYHOUSE FAMILY THEATRE
499 Peachtree Street NE, Atlanta, GA 30308 | shakespearetavern.com
The Family Theatre Pass allows for up to four (4) free tickets to a performance at the Shakespeare Tavern® Playhouse or it can be used for four (4) free box seat tickets to a tiered seating performance.
The Pass has a circulation period of seven (7) days including one (1) renewal, for a total checkout period of up to fourteen (14) days.
Tickets available through the Pass are only available within the fourteen (14) day circulation period, so you may only select a performance during those fourteen (14) days.
All tickets redeemed using the Family Theatre Pass are for general admission only and may not be used for special events or food or beverages. Other restrictions may apply.
Tickets are available on a first-come, first-served basis and may not be available for closing weekend performances or non-Atlanta Shakespeare Company productions, such as companies renting the Playhouse.
To reserve free tickets using the Pass, patrons must:

• Check out the Pass from your local library.
• Visit shakespearetavern.com to select your show, date, and time.
• Call the Box Office (404-874-5299, ext. 0) or email boxoffice@shakespearetavern.com with your requested show and date to reserve your free tickets.

The Family Theatre Pass must be presented at the Shakespeare Tavern® Playhouse Box Office to receive your free tickets.
Lost passes incur a $60 replacement fee.