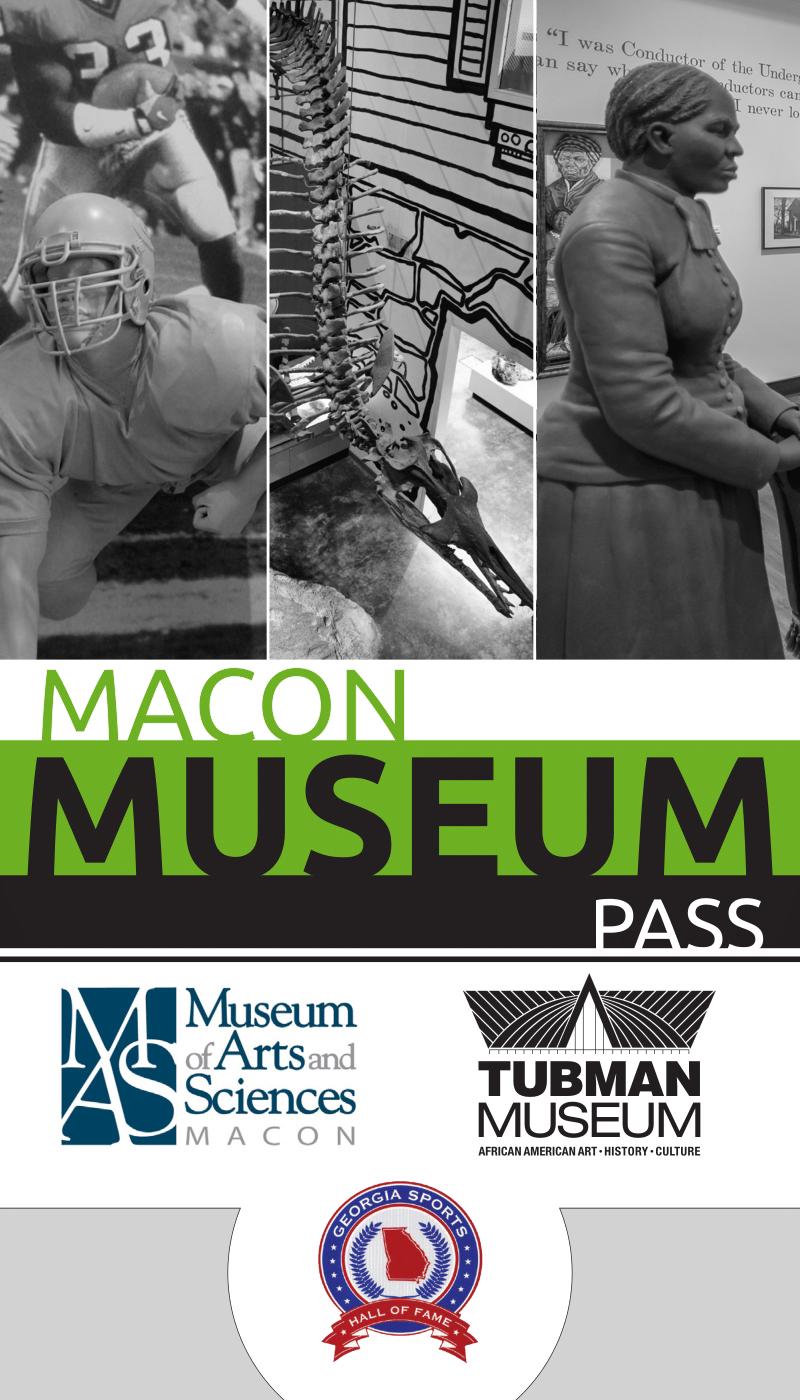 The Macon Museum Pass offers patrons general admissions to three separate museums: the Museum of Arts and Sciences, Tubman Museum, and Georgia Sports Hall of Fame.
More Information
Visit each museum's website for hours of operation. You'll have access to a rich history of cultural, scientific, artistic and athletic achievement through exhibits featuring rare artifacts, artwork, and educational programming. 
The pass provides general admission for up to 4 guests.
Checkout period is 7 days with one renewal. 
Replacement fee: $100
The pass is not valid for any other special events or programming.
Locations
Georgia Sports Hall of Fame
301 Cherry Street, Macon, GA 31201 | www. georgiasportshalloffame.com

Tubman Museum
310 Cherry Street, Macon, GA 31201 | https://www.tubmanmuseum.com

Museum of Arts and Sciences Macon
4182 Forsyth Road, Macon, GA 31210 | https://www.masmacon.org