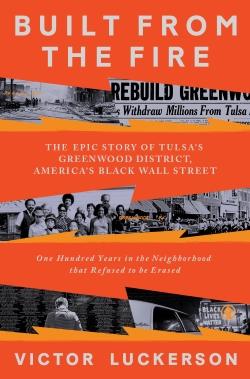 VICTOR LUCKERSON, whose non-fiction saga Built from the Fire: The Epic Story of Tulsa's Greenwood District, America's Black Wall Street has earned critical acclaim across the country, will be making an author presentation and appearance at the Columbus Public Library on October 25th at 6:30pm.
The event will take place in the Library's Auditorium at 6:30pm. Admission is free, and no advance tickets or reservations are required.
Copies of the novel will be available for purchase, and Mr. Luckerson will be available for autographs after his presentation.
A multigenerational saga of a family and a community in Tulsa's Greenwood district, known as "Black Wall Street," that in one century survived the 1921 Tulsa Race Massacre, urban renewal, and gentrification, Built from the Fire moves beyond the mythology of Black Wall Street to tell the story of an aspirant black neighborhood that, like so many others, has long been buffeted by racist government policies. Through the eyes of dozens of race massacre survivors and their descendants, Luckerson delivers an honest, moving portrait of this potent national symbol of success and solidarity—and weaves an epic tale about a neighborhood that refused, more than once, to be erased.
"Ambitious . . . absorbing . . . By the end of Luckerson's outstanding book, the idea of building something new from the ashes of what has been destroyed becomes comprehensible, even hopeful."—Marcia Chatelain, The New York Times (Editors' Choice)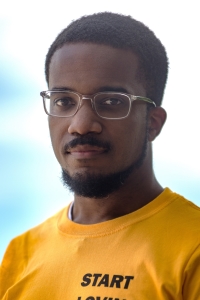 ABOUT THE AUTHOR
Victor Luckerson is a journalist and author based in Tulsa who works to bring neglected black history to light. He is a former staff writer at The Ringer and business reporter for Time magazine. His writing and research have appeared in The New Yorker, The New York Times, Wired, and Smithsonian. He was nominated for a National Magazine Award for his reporting in Time on the 1923 Rosewood Massacre. He also manages an email newsletter about underexplored aspects of black history called Run It Back.
---